"Pathos" is an International Entertainment & Leisure Company with vision, passion & great experience. We believe and invest in values such as: hospitality, friendliness, respect, trust, security, consistency. We provide Professional Entertainment Services in Hotels, Resorts & Holiday Villages. We operate in Greece, (Peloponnese, Crete, Rhodes, Corfu, Zakynthos, Kefallonia, Thasos, etc.) offering first class services only.
"Pathos" means Passion! Passion is the fuel for Life!
"Pathos" makes the difference!
"Pathos" delivers first class entertainment services in Greece. We give young, motivated people, the opportunity to make a career in Entertainment and work as Animators in our hotel partners. We are looking for Animators (with or without experience) of different nationalities, to cover the positions of: Chief Animators, Sports and Fitness Animators, Kids Animators, Mini Club Supervisors, All round Animators, Dj's.
We offer unparalleled professionalism, ideal working conditions, high staff training, fun and unforgettable experience. We give you something to talk about! Working with the bests is a unique opportunity & experience! We invite you to join our lovely teams in Greece in the most beautiful hotels & resorts! It's a life time experience!
Become a professional Tourist Entertainer at PATHOS
Do you have passion for dance, sports, fitness, games, theater, singing?
Do you have a pleasant, friendly, creative and outgoing personality without hesitate to push your limits?
Have you ever considered approaching the world of children?
If you believe that you have these characteristics and you're looking forward to work as an Entertainer at Greece's best hotels & resorts, you are more than welcome to become one of us!
We will provide you with Greece's scent, through the best combination of work and fun. To become one of us and enter the world of tourist entertainment, we will provide you free training, accommodation with full board, at the most luxurious hotels & resorts, insurance during your working period, competitive salary and many more that will make this experience unique and unforgettable.
Don't forget to put in your luggage your best smile, your imagination and of course…your PATHOS. Become a member of the Pathos family, become one of us!
The biggest hotels & resorts and Greece's most famous destinations are waiting for you for the upcoming summer season.
Send us your CV: jobs@pathosgreece.gr & and become part of PATHOS FAMILY!.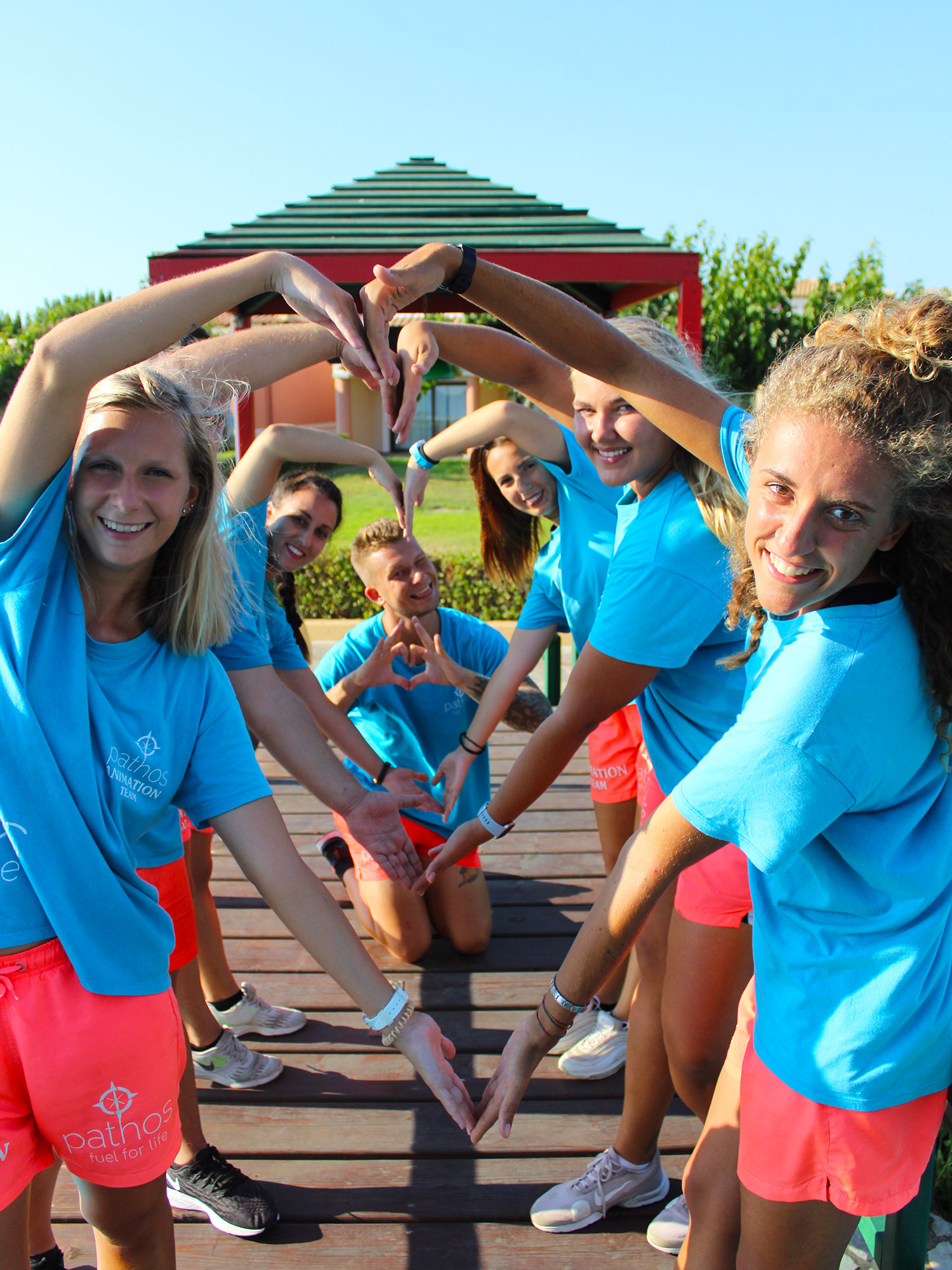 See the available jobs:
Items list